2018 – Another portfolio year in the books. Perhaps my most diverse year of music photography. Following the previous year, which I did not consider to be my best work, I found myself at a point of decision making. Would I continue shooting music, should I, would anyone really care? Part burn out, part self doubt, part loss of creative approach. I really wasn't sure what to do at the beginning of 2018. I told myself one more year. Make it count, challenge yourself to get one shot from each show to be proud of, and be portfolio worthy. Challenge yourself to be diverse, don't do the same crap you and everyone else has always done. Look for angles and opportunities, shoot beyond and around the obvious. Even though the photo pits have become ridiculously crowded year after year, tune it out. Distractions and a low battery are my worst enemies. Most important, start having fun again. The year flew by I must admit. I'm pretty sure I was busier than any previous year, especially outside my primary venue, Hollywood Casino Amphitheatre. Turns out you can be re-charged. I had a good year, a fun year, and a diverse year of images I am proud to share. And, it turns out somebody really does care… me. So bring on 2019, let's raise the bar an inch higher and go for it.  Thanks as always to Live Nation St. Louis, & the staff at Hollywood Casino Amphitheatre. A sampling from my favorites of the year below.
2018 Favorites in no particular order. Link to full gallery of 'best of' at end of post.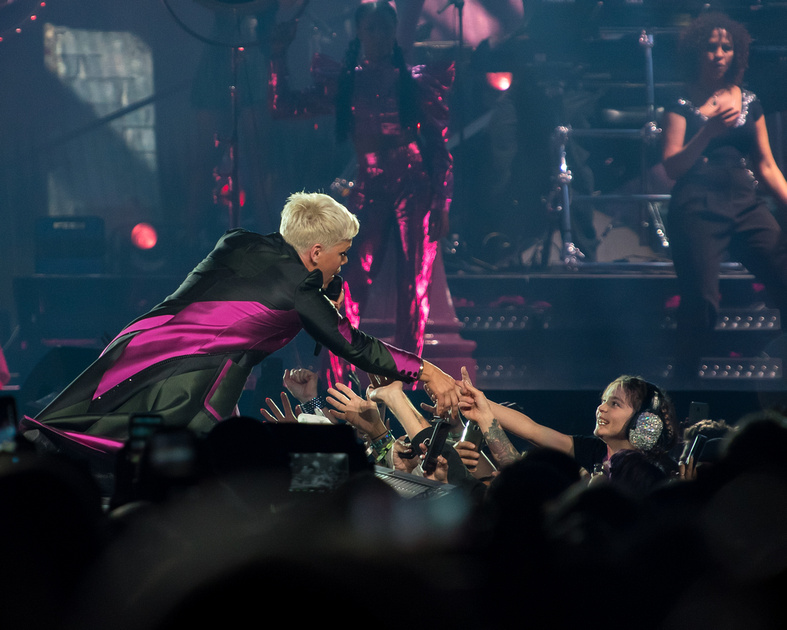 Thank you all who tuned in, and many thanks to Live Nation St. Louis. For the complete Best Of 2018, check out my 2018 Portfolio.
All images © Kenny Williamson