11/24/2013 Chaifetz Arena St. Louis, MO. – Elton John was one on my list of (iconic) artists I have never seen live, let alone photograph. This was a thrill, photographers were allowed first two songs. Typically major performers will station photographers to the back at the soundboard. A very generous two songs, granted press directly in front of EJ for song # 1, the haunting 'Funeral for a Friend, which ran 10 plus minutes. 'Bennie and the Jets' was next, at which time we had to move back and to the side isle. Photos after the jump.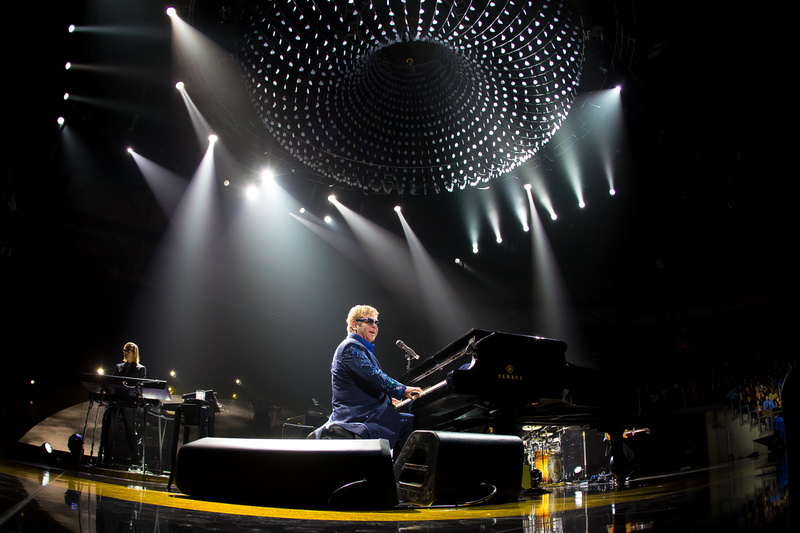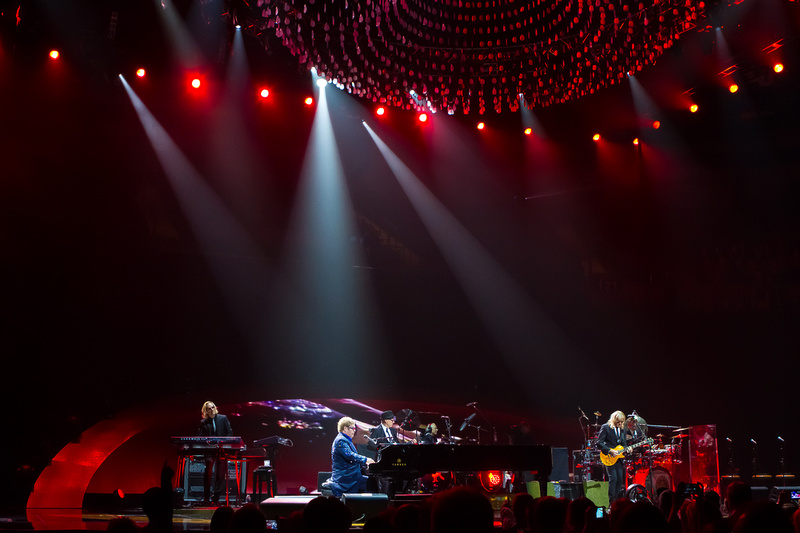 Touring in support of Elton's recent release, 'The Diving Board', this show was packed with hits from the icon, which the sold out arena had no problem singing along to one of the greatest songbooks in all of rock n roll/pop music history.
To get info about this tour and more, head to Elton John's official website HERE.