2012 – As the title of this annual post suggests, this is not a best of 2012, but rather experiences that along with the privilege of photographing (except for one where I was just there as a fan/vacation), are favorite performances & events that stood out for me on a personal note. I chose 12, out of 45 shows/events I shot in 2012, about 115 bands, and an equal amount of beers. Sorted by performance date. To see the full photo set, just click the title. Let's get to it.
March 19 – Radiohead, Scottrade Center St. Louis
I must confess I'm not a die hard fan of Radiohead, but I do like them. Both times I've shot them, there's something that immediately pulls me into the performance. The musicianship level in the band is ridiculous, and singer Thom York is one of the most emotional front dudes I've ever seen.
April 29 – Van Halen Scottrade Center St. Louis
Seems like this tour was the buzz for about 3 years, and when it was finally announced, I then began waiting for the cancellation announcement. That didn't happen, and when David Lee Roth, Eddie & Alex Van Halen, & Wolfie Van Halen took the stage, the show lived up to every expectation I had. Pure LOUD arena rock, and guitar riffs out the ass.
May 18, 19, 20 – The Hangout Music Festival Gulf Shores, Alabama
Imagine you're on the white sandy beaches of Gulf Shores, sunny, toasty warm, endless supply of food & beverage, with your bff's, and over a 3 day period, surrounded by the live music of The Red Hot Chili Peppers, Dave Matthews Band, Chris Cornell, Jack White, Alabama Shakes, Gary Clark Jr., Wilco, Switchfoot, plus many many more. This was my vacation, and trust me, it was killing me every second to not be in the photo pit. This festival is so crazy awesome, my fear is it will soon become one of those over crowded money machines that will loose it's greatest appeal.. open space, and freedom to move about.
 June 22 – Ted Nugent Verizon Wireless Amphitheater St. Louis
I don't think the Motor City Madman feels much pressure about anything, but for real on this night, playing the # 3 spot along with REO Speedwagon, and STYX, the veteran looked and sounded like a man with no worries, just one mission in mind, and that was to give the people a 50 minute unforgettable rock concert. The beast was unleashed, and with Derek St. Holmes at the lead vocal mic, this was my favorite of all the classic rock era performances I saw all year.
July 11 – Dave Matthews Band Verizon Wireless Amphitheater St. Louis
The man is too cool for school.. always fun being in the pit when these guys play. Long jams, great players, and following a year long hiatus, they sounded better than ever.
August 19 – Rockstar Energy Uproar Festival Verizon Wireless Amphitheater
They host some pretty awesome fest's at the shed. Van's Warped Tour, Mayhem Festival, Summerfest, Superjam, & one of my fav's, Pointfest (Which I missed due to being at Hangout Fest) all deserve to be on my list. But I have to give the nod this year to Uproar. Non stop, in your face rock, great line-up including Shinedown, P.O.D., Godsmack, Papa Roach, Staind, Adelitas Way, & more.
August 27 – KISS Verizon Wireless Amphitheater St. Louis
Do I dare confess I saw these boys in 1977, then again in 1978. They blew my young mind then, and in 2012, they reminded me you're never too old to live the dream. Big fun.
September 8 – Darryl Hall & John Oates Starlight Theatre Kansas City
Fuck all ya's. I love these guys, what's not to love singing along to every song in the set for an hour and 40 minutes. Great show, and 'What happens in KC, stays in KC 'after show party. Good times.
 September 15 – ZZ Top Verizon Wireless Amphitheater St. Louis
Touring with Lynyrd Skynyrd, ZZT stripped it down from their usual notorious big set designs, and while the fancy suits & fuzzy guitars were still present, the trio rocked the blues like nobody's business.
September 22 – RUSH Scottrade Center St. Louis
2012 was a great year for the band. Their 'Clockwork Angels' release was well received, then at the end of the year, they finally got the recognition they deserved, with notice they will be inducted into the Rock Hall of Fame as part of the class of '13.
November 3 – Joe Bonamassa The Fabulous Fox Theatre St. Louis
When you talk about the current Blues singer/guitar players out there today, one name is at the top, and actually he has been there for at least ten years that I've been following him. JB is second to none. Showcasing his performance at the Fox was brilliant, and flawless.
December 4 – Greek Fire Pop's Nightclub Sauget, IL.
2012 was suppose to be the year I would proudly announce this band would be releasing a major label record, then charting on the radio, touring the world, and making steady rotations on all the TV Music Video channels. In February of this year, drummer Johnny Venus was diagnosed with Leukemia, and the momentum of the group came to a halt. JV and his family, selflessly shared his journey and fight with all of us. His bandmates stood strong, patient, and by his side every day. JV's progress, treatments, and strength was promising. He made an appearance behind the drums during a fundraising 'Johnny Venus Night at the Ballpark', hosted by the St. Louis Cardinals in September. Then it was on. StL Alternative radio station 105.7 The Point, announced Greek Fire's return, with a performance during one of the annual Point Ho Ho Show's in December. Johnny was back, the band was back, & the fans were back. An emotional night it was indeed.
December 20 & 21st – Martina McBride 'Joy of Christmas' Tour
One of the biggest thrills of my photography life, was being invited to travel to Kansas City, and then to Chicago, with Martina McBride & company. She was concluding her Joy of Christmas tour, and my task was to shoot the performances for promotional material to be used at a later time. Witnessing the beginning to end process of putting together a huge show, from sound to lighting, meeting, hanging out with, and photographing the production crew, band members, and of course  Mrs. McBride, is something I won't soon forget. Martina is awesome, both as a performer, and as a person. The photos from the shows cannot be published at this time, due to my agreement, but here's a couple non performance snaps I got. The first being a self portrait when I climbed aboard the tour bus, as it made it's way from Nashville to KC. It was 5:30 a.m., everyone was asleep except me, and the bus driver.
December 23 (& July 14) – El Monstero: Tribute to Pink Floyd The Pageant (& Verizon Wireless Amphitheater) St. Louis
The Monster that keeps getting better, and bigger. St. Louis's finest rock musicians, stage performers, real rock radio station KSHE 95, and thousands of Pink Floyd fans celebrate all that's good about rock n roll, performance art, and fun.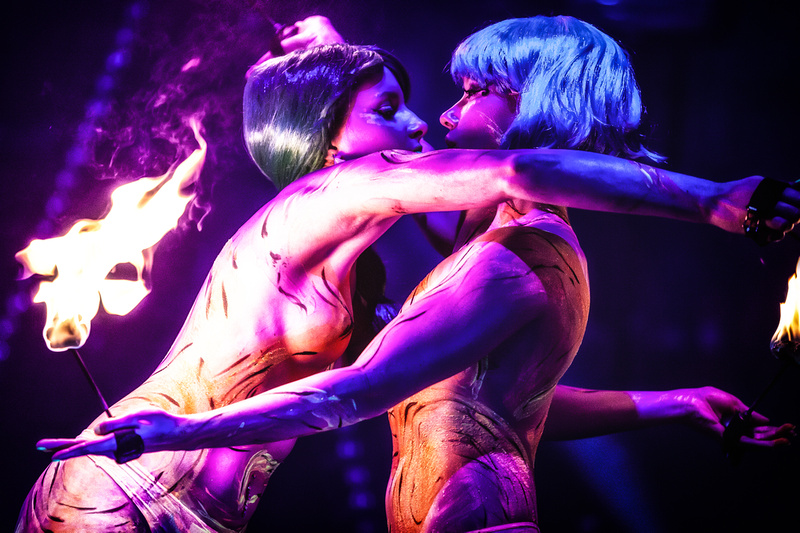 Putting this post together was tough, but I was determined to stick to 12. 2012 was a great year for music and concerts, and I would have had no problem choosing 20 or 25 favorites, to be honest. While I shot many Country shows in 2012, none of them delivered a wow moment to me (exception being Martina's show, Wow x 1 billion), though if the list were expanded to 13, Miranda Lambert would likely fill that spot. My busiest year for sure as I pointed my camera lens toward 115 different bands & performances. Being included as a Riverfront Times Top Ten music photographer nominee was a thrill. A once in a lifetime experience to tour with a Grammy winning major artist was unbelievable. Seeing my name during the closing credits of a television broadcast which included 4 photographs I took, was surreal. I simply love what I do, and am fortunate to work with people at Live Nation that share my passion. I am also fortunate in my private life to be surrounded by great friends who love the rock show, and one special lady, that supports this crazy 'hobby' I'm submerged in.
Thanks for the continued support, greater things to come in 2013, I promise, as I pursue that one 'great' shot that drives me to do what I do…
Kenny